In this article, we are going to discuss the top 5 Youngest Captains to Win ODI World Cup Since its inception in 1975, the men's ODI World Cup has witnessed a total of 12 editions. Over this period, six different teams have secured the coveted trophy, with Australia emerging as the most successful, clinching it five times. Meanwhile, both the West Indies and India have celebrated two ODI World Cup victories, while Pakistan, Sri Lanka, and the reigning champions, England, each have one to their name.
To date, a total of ten captains have had the honor of lifting the men's ODI World Cup trophy, with Ricky Ponting and Clive Lloyd achieving this milestone twice in their careers. But what about the average age of these World Cup captains? Who stands as the youngest captain ever to assume this prestigious role?
Top 5 Youngest Captains to Win ODI World Cup
Here, we present the five youngest men's ODI World Cup captains:
Kapil Dev – Aged 24 years, 170 days
Ricky Ponting – Aged 28 years, 94 days
MS Dhoni – Aged 29 years, 268 days
Clive Lloyd – Aged 30 years. 293 days
Allan Border – Aged 32 years, 104 days
#1 Kapil Dev – Aged 24 years, 170 days
Kapil Dev, the former Indian captain, holds the distinction of being the youngest captain to lead his team to victory in the men's One-Day International World Cup. Kapil Dev was slightly over 24 years old when he achieved this remarkable feat in 1983, when his Indian team triumphed over the formidable West Indies, who had previously claimed the prized cup in 1975 and 1979.
#OnThisDay in 1983, India won their maiden Men's @cricketworldcup title 🏆

Kapil Dev and his side stunned defending champions West Indies, beating them by 43 runs in a memorable final at Lord's 🙌 pic.twitter.com/DVchvVLH5P

— ICC (@ICC) June 25, 2020
Throughout the tournament, Kapil Dev set a stellar example in all aspects of the game: batting, bowling, and fielding. His remarkable 175-run innings against Zimbabwe, when his team was in dire straits at 17/5, remains one of the most iconic moments in ODI history.
As captain, Kapil Dev displayed precision in his bowling changes and fielding arrangements. His all-around abilities earned him the respect and admiration of teammates, both senior and junior alike.
Kapil Dev's most invaluable asset was his unwavering belief in his team and his ability to inspire his comrades to achieve the seemingly impossible – winning the World Cup.
#2 Ricky Ponting – Aged 28 years, 94 days
Between 1999 and 2007, Ricky Ponting, the former Australian captain, played a pivotal role in three successful ODI World Cup campaigns. He led Australia to victory in two World Cup editions as captain, in 2003 and 2007, during which they remained undefeated throughout the tournament.
1999 ✅
2003 ✅
2007 ✅#OnThisDay in 2007, Australia made a hat-trick of World Cup title wins as Ricky Ponting's side beat Sri Lanka in the final in Barbados by 53 runs 🇦🇺🏆#WorldCup2007 pic.twitter.com/UFQnWS2Ngv

— Sportskeeda (@Sportskeeda) April 28, 2021
Ponting steered an exceptional Australian squad to triumph in the 2003 World Cup held in South Africa. During the group stages, the indomitable Australian side overcame Pakistan, India, the Netherlands, Zimbabwe, Namibia, and England.
In the Super Six stage, they convincingly defeated New Zealand, Sri Lanka, and Kenya. Australia progressed to the 2003 World Cup final after defeating Sri Lanka in the semi-finals, where they faced a formidable Indian team.
Also Read: Top 10: Most ODI Wickets in 2023
Ricky Ponting delivered an unbeaten 140 in the final, leading Australia to a resounding 125-run victory over India. Ponting was rightfully named the Man of the Match in the final.
#3 MS Dhoni – Aged 29 years, 268 days
India had to wait for 28 years after their initial World Cup triumph to secure their second victory. MS Dhoni played a pivotal role in leading India to a memorable World Cup win in 2011.
The Indian team featured seasoned veterans such as Virender Sehwag, Gautam Gambhir, Sachin Tendulkar, Yuvraj Singh, Zaheer Khan, Harbhajan Singh, and Ashish Nehra, alongside young talents like Piyush Chawla, Ravichandran Ashwin, Yousuf Pathan, Munaf Patel, Suresh Raina, and S. Sreesanth.
On this day in 2011, two memorable knocks by Gautam Gambhir and MS Dhoni guided India to their second 50-over World Cup win. 🏆🏆🏆

What a day! pic.twitter.com/ADvxlBGGZw

— Wisden India (@WisdenIndia) April 2, 2023
Throughout the tournament, MS Dhoni displayed his trademark agility behind the stumps. However, his batting form did not peak until the final at Wankhede Stadium, where he played an unbeaten innings of 91 runs. This pivotal performance helped India chase down 275 runs, and Dhoni was named the Man of the Match.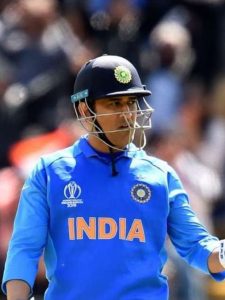 Dhoni proved himself as one of the sharpest limited-overs captains in India's history, earning his place among the esteemed leaders who have lifted the World Cup.
#4 Clive Lloyd – Aged 30 years. 293 days
Clive Lloyd captained the West Indies to back-to-back World Cup victories in 1975 and 1979. The West Indies remained undefeated in both editions, with Lloyd playing a pivotal role in securing victory for his team.
The year was 1979 when the West Indies went on to win back to back Cricket World Cup titles. 🏆 🏆

Today WI salute Sir Clive Lloyd and his legendary team.#MenInMaroon #OnThisDay pic.twitter.com/suDltAskhn

— Windies Cricket (@windiescricket) June 23, 2023
The inaugural ODI World Cup took place in 1975, during which the West Indies were nearly invincible. They dominated Sri Lanka in their opening match, narrowly defeated Pakistan in the group stage, and annihilated Australia in their third encounter.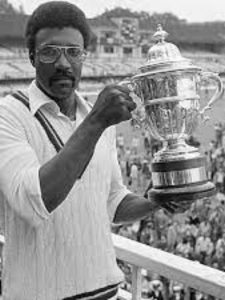 Also Read: Top 10 Most ODI Runs in 2023
The Caribbean team then comfortably cruised through a semi-final clash with New Zealand before facing Australia again in the finals. In the decisive match, West Indies skipper Clive Lloyd delivered a remarkable innings of 102 runs from 85 balls, enabling his team to amass a total of 291 runs. Australia fell 17 runs short of the target, and the rest is history.
#5 Allan Border – Aged 32 years, 104 days
Allan Border is the first Australian captain to win a World Cup. A great captain and a great batter. Border was one of a kind. ✨🙌🔥#Australialegends #australiacricket #cricket #australia #allanborder #knowyourlegend #legend #roadsafetyworldseries #rsws #Worldcup pic.twitter.com/Z7uKP0i2r5

— Australia Legends (@aussie_legends) March 26, 2022
The 1987 World Cup marked the first time the tournament was held outside of England. Australia was placed in Group A alongside India, Zimbabwe, and New Zealand, securing five victories in six games to advance to the semi-finals. There, they defeated Pakistan in Lahore by 18 runs.
In the 1987 World Cup final, Australia faced familiar rivals, England. Captain Allan Border contributed 31 runs to Australia's total of 253. England fell just seven runs short of the target.
Under Border's leadership, Australia claimed their first World Cup victory in 1987 and went on to win the title again in 1999, 2003, 2007, and 2015.
Conclusion
The achievements of these five youthful leaders in winning the ODI World Cup are truly remarkable and inspiring. They demonstrated exceptional leadership qualities, strategic acumen, and the ability to remain composed under pressure on the grandest stage of international cricket, despite their relative youth and limited experience.
Beyond their historic accomplishments, these captains set a high standard for future generations of cricketers. They proved that age is no obstacle to leading a team to victory, and their feats will be celebrated and honored in the annals of cricketing history for years to come